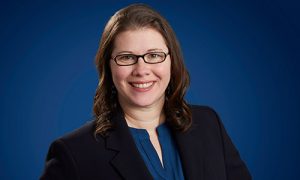 Compassionate, dedicated, and experienced, Dr. Valerie Coon is a highly skilled neurosurgeon who practices all areas of neurological surgery. Her focus centers on brain and spinal cord trauma, tumors, and critical care neurosurgery.
Dr. Coon completed her undergraduate degree in Neurobiology with honors at the University of California, Davis; following that, she earned her Doctor of Medicine degree at Stanford University School of Medicine.
Dr. Coon went on to complete her neurosurgical residency at the University of Utah in Salt Lake City. During her residency, she did research in the Daniel Fults Laboratory, Department of Neurological Surgery, where she studied the complex nature of brain tumors. Later, in 2010, she completed a clinical fellowship, in Neurocritical Care, a subspecialty of neurosurgery that treats life-threatening conditions of the brain and spinal cord.
Known as a good listener, Dr. Coon radiates an approachable, assuring style that encourages open communication with her patients. Her counseling puts patients first, giving them comfort and a greater understanding about their condition and treatment options available.
Dr. Coon joined Oregon Neurosurgery in 2018 after completing six years of neurosurgical practice in Salem, Oregon. She is Board Certified by the American Board of Neurological Surgery.
In her leisure time, she enjoys exploring Oregon's scenic hiking trails with family and friends, and spending quality time with her daughter.